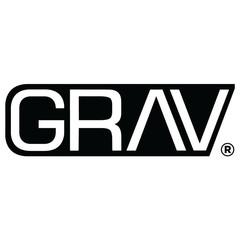 From Grav Website:
"Every piece we sell is designed, prototyped, inspected for quality, and shipped from our headquarters in Austin, Texas"
"GRAV was created out of a deep desire to design precision instruments for consuming cannabis. With artistry roots, design and functionality remain at the forefront of all creations because how you smoke is just as important as what you smoke."
These products are not made in the USA.
However, we stock Grav glass products because we believe they are the best available non-American made, or import option for glass ware.
We believe in stocking the absolute best, as well as the best bang for the buck. This is the latter.
Sometimes, the best deal goes against the "American Made Glass", but we do not think this is a sacrifice.
Those times are evident when cost and budget is the more important concern, which is why Vape Militia has introduced a new category of products across the store. Simply put, Budget. This does not mean these products are cheap, they are just less expensive than the absolute best. We will always stock the best first, then the best for the price.
Grav in our opinion, after a fair amount of research is the best import option for glass pipes, bongs and rigs on the market.