Exxus VRS 3 in 1 Vaporizer
Welcome the All-New Exxus VRS
Employing features like a ceramic atomizer, 15-second heat-up time, 3 different voltage settings (3.0V, 3.5V, 4.0V), and more, the Exxus VRS delivers superior sessions whenever, wherever.
Use in 4 different modes depending on your preference.
Comes ready to use as an electronic banger. Replace your enail, torch, banger, or...add a new option for the right occasion.
Simply load, plug into your favorite rig, heat up, and vape!
To use in one of the other set-ups simply change the attachments. All comes packed in a convenient carrying and storage case. 
Use it as a pocket dab rig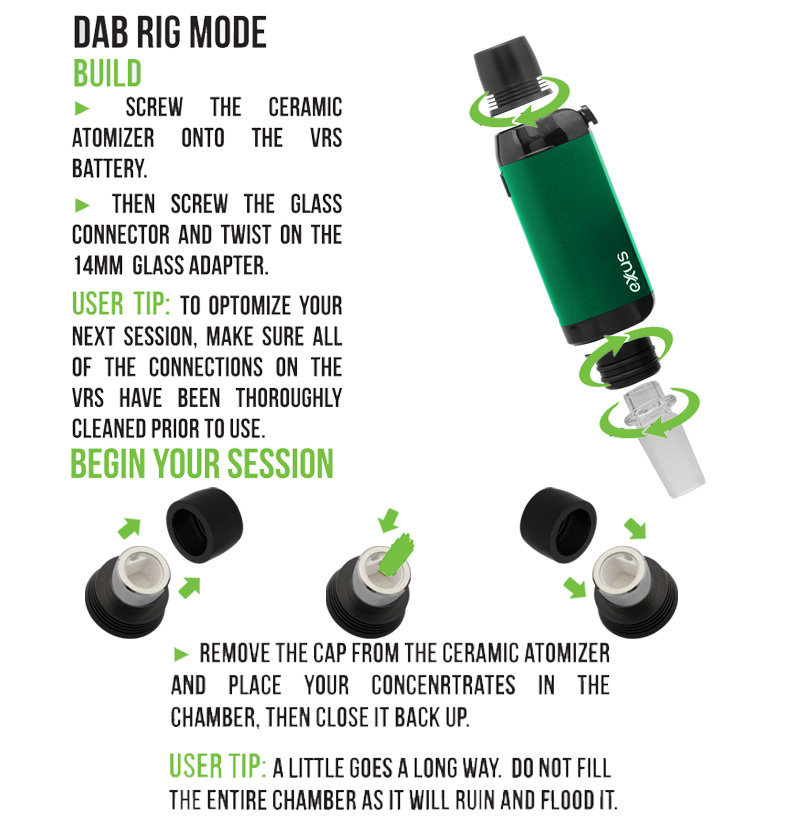 Use it as a nectar collector
Use it as a cartridge vape
...and with all things GREAT you should always get a BONUS
making it a 5 in 1 dual cart vaporizer, nectar collector, banger, dab rig!